View All Articles
Moving Stories with Broughton Removals
21st of July, 2023
---
Whether home is a tiny flat or a 13-bedroom mansion (read on for more on this very special property), there's no doubt that moving all of your worldly possessions from one place to another is fraught with worry. When I interviewed Jo Munro, Director of Edinburgh-based business Broughton Removals she offered up some excellent advice for anyone considering a house move. She was also kind enough to introduce me to some of her valued customers so that they could share their moving stories with egg.
Stephen Scott, his wife Jane, son Evan and two dogs, Buda and Jet moved from their family home in Fenton Barns, East Lothian to their historic 13-bedroom, eight-bathroom home near Forres in Moray last year.
"We had been out in East Lothian for about 25 years. Initially in Gullane and then for the next 10 years in Fenton Barns.
"We decided to move whilst on a trip up north. We were up in Morayshire; it was a beautiful sunny day and coming past Dallas I said to Jane. 'That's Evan finished school now and I have never stopped thinking of Moray, and Elgin in particular as anything other than home.' Jane is from Lossiemouth and she said she felt the same. So, I asked her what was stopping us from moving back and she said 'nothing.' So, we went about our trip and I went back to work the following week. When I came home on the Monday night, here for my delectation was a great big pile of glossy brochures for posh houses. Jane didn't want to live in Elgin and I didn't want to live in Lossie. So, we compromised and although the official address is Forres, we're actually near Kinloss. It's a bonkers house! It dates back to the year 1100 and has 13 bedrooms and eight bathrooms. It's far too big for the three of us, but when you live in it, it doesn't feel that big. Although it is still big enough to get lost in! It's a great fun house and there's about 15 acres of land, so it keeps us busy. I should add that I say none of this boastfully. I am not like that, so I am just making a factual statement, nothing more.
"We bought the house nearly four years ago and thought that we would need to sell our East Lothian home at some stage. But I became life-threateningly ill in 2018, so that went on the back burner. Then there were all the uncertainties of Brexit and Covid and we had a few people try to take the house off us for very little money by comparison with what it was actually worth. But the East Lothian house had belonged to my Father and Mother-in-Law. I was very close to my Father-in-Law, as my wife and I have known each other since we were three years old. Out of respect for him I simply was not prepared to give the place away. So, I dug in my heels.
"Then along came a lad who was in the same school as Evan and was playing rugby when the scrum collapsed and he broke his neck. He's now disabled and that house was designed around a disabled person – it has an indoor swimming pool for hydrotherapy, it's all on one level, it's got wider than standard apertures for wheelchair access. Everything down to the curtains is electrically operated. So, I was delighted when his family bought the house.
"We have a very dear friend who is an ambassador for the Sick Kids Hospital. His name is Frank Cusack and he's a really good guy. When we were ready to move, I mentioned to him that I was going to be looking for a removal company and that I was less concerned about cost and more about value. He said I should definitely speak with Sonny Munro at Broughton Removals. He's quite a character and he organised the first lorry load of stuff to go to Moray. Right from the first time I met him, I had a good feeling about what was to follow. This was only reaffirmed when my family and I met his daughter Jo. Broughton Removals take great pride in their Family Business of the Year Award, and as previous winners of that accolade we know just how hard one has to work, and frankly how good one has to be and how satisfied one's customers have to be, in order to attain even a nomination, let alone win The Gong. Jo runs an incredibly efficient ship.
"We had moved previously and our experiences hadn't always been great. When we bought our house in Gullane, before Evan was born, we threw the kitchen sink at it in relative terms, just to make sure we got the place because it was highly sought-after. That was 1997 and we were that bit younger and we weren't exactly flush with cash at the time. A friend recommended a firm of removers and I ended up having to pack everything up myself. Jane was pregnant at the time and all they did was pack our stuff into the van, drive it to Gullane and unpack the boxes. The guy then spent the next 7 days harassing the hell out of me because he wanted and needed his boxes back!
"So, one of the things that I said to Jo and Sonny was that I didn't want that. They said 'that's fine, just keep the boxes!' This meant we could just unpack at our leisure. Moving house can be a stressful experience, but the crew that they put on the job, headed by Jason their senior foreman, were just brilliant and they did a great job.
"I really like Jo and Sonny and I prefer to do business with people that I like. I mentioned earlier being more concerned with value than cost, but what Broughton charged was far from unreasonable. We took the packing service and I'd definitely do that again. They unpacked at this end to the extent that we wanted them to. There was a lot of stuff that it suited us not to have them unpack straight away. In all my 56 years it was quite the most pleasurable move I have ever experienced.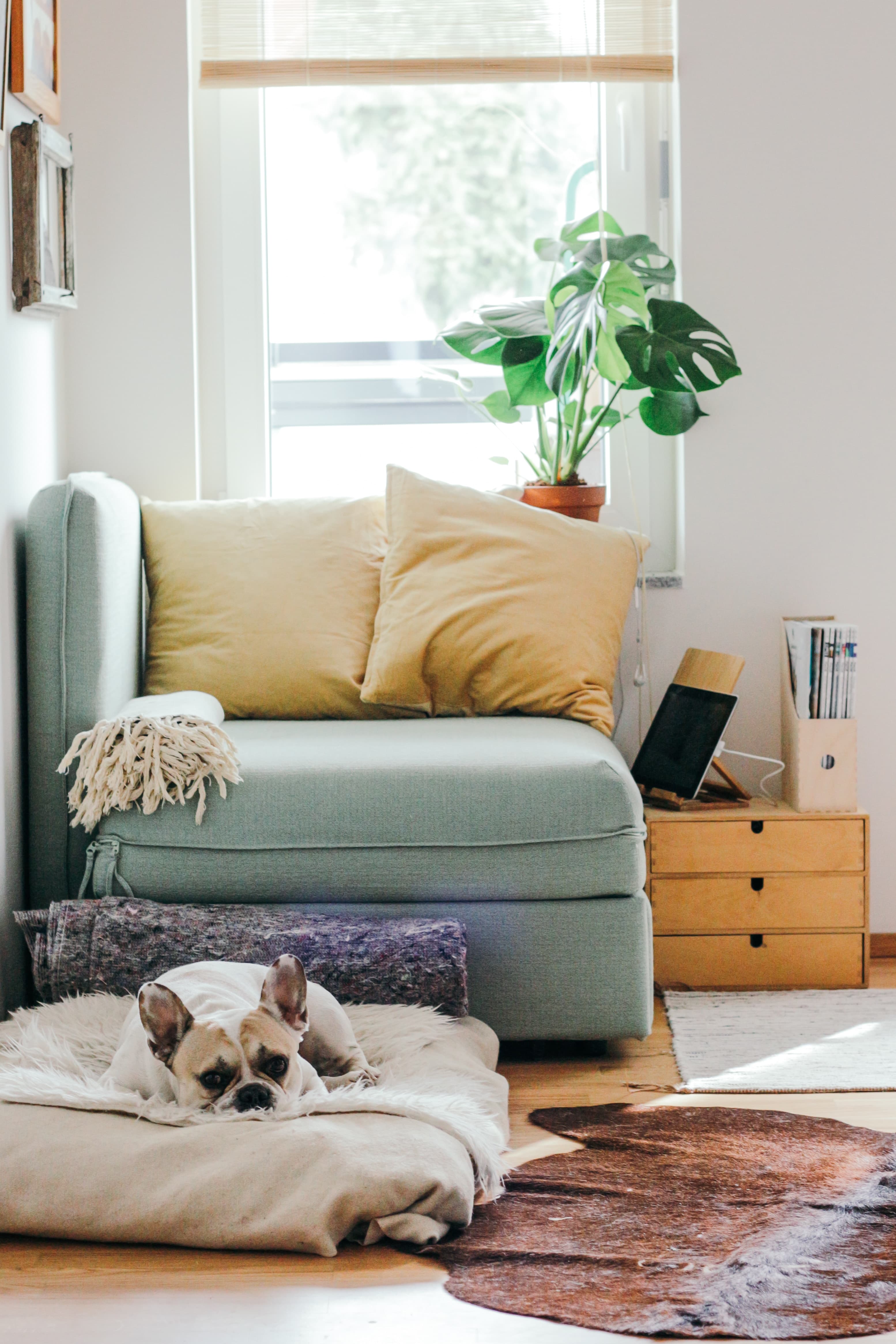 Lynn Pentland, her husband John and their children James and Anna bought their house in North Berwick in April 2018 and moved in September 2020. They also bought a flat in Edinburgh in April 2018 which they moved into in June 2018.
"We decided to have a bit of a lifestyle change, so we bought our main home in North Berwick and a flat in Edinburgh. We had always enjoyed our days out at North Berwick and decided to make this our home.
"We moved from a modern new build Cala townhouse in Edinburgh to an Arts & Craft house in North Berwick. The house had been used as a combined residential and commercial building as it had an accountancy office on the garden level. The house required extensive renovation. In addition, our flat was a 1930s Art Deco property, which also required renovation. We stayed in rented accommodation until the renovation of the Edinburgh property was complete.
"We had moved twice before, first from a new build flat and secondly from a New Town flat. Broughton Removals also did both of these moves.
"As we moved into rented accommodation until our renovations were complete, I could only take limited possessions with us. Planning what to take and what to put into storage was a little stressful, especially when it came to deciding what toys to take! The majority of our possessions were in storage for 18 months with Broughton Removals. This was longer than I expected as our renovation works ran on. Using Broughton's storage facility was a very good experience. They were very organised. All boxes packed by them were named with the room they came from, which made unpacking much easier. I was given very detailed inventories for each container. Therefore, if I needed access to our possessions, I could work out which container was the relevant container, which I had to do, often!
"Broughton Removals were excellent. They assisted with our initial move to our rented property, where most possessions required to be put into storage. Broughton Removals then helped us move into our Edinburgh flat where around 30% of our possessions required to be moved from storage to our flat. Finally, they moved our remaining possessions from storage to our North Berwick home.
"Everything was done efficiently and professionally. The office staff were very responsive with any queries I had. The removal team was very friendly and went above and beyond to ensure that each move went smoothly. They even offered to buy my lunch!
"I have been impressed by everyone at Broughton Removals attitude to customer service. From office staff to removal team, everyone is polite and exceptionally helpful. They excel at customer service, friendliness and organisation.
"My top tip for moving house is to have a huge clear out before you move and use the Broughton Removals packing service. Knowing that I had sifted through unwanted goods was cathartic. It also saved money as it meant that I was not paying storage costs for things that I would throw away as soon as I arrived in my new home."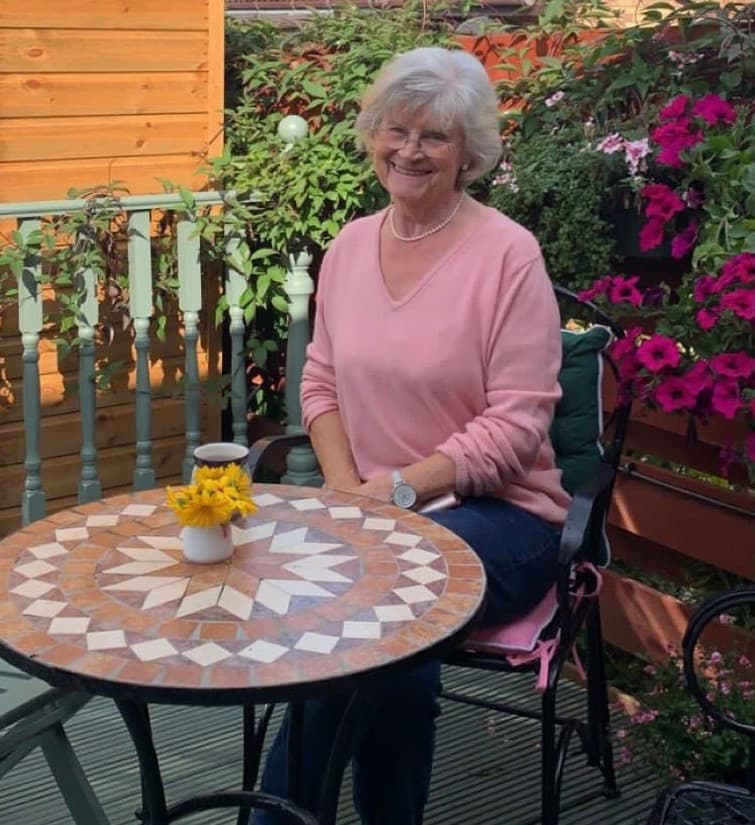 Margaret Clyne is 77 years old, widowed and lives alone. She moved in December 2020 from a 4-bedroom detached villa in Gorebridge to a one-bedroom bungalow in East Calder to be closer to her family.
"I have a daughter, son-in-law and two granddaughters aged 15 and 17 who live in Mid Calder. I moved mainly because of health reasons, to be nearer my family and I had found whilst shielding during lockdown I experienced loneliness.
"I had moved three and a half years previously as my husband passed away in 2013 and I found the house and garden were too big for me. The most stressful part of moving home was during my first house move in 2017 when I was let down by buyers at the last minute.
"During my second move in 2020, the most stressful thing was having trouble with the energy supplier I shouldn't say which one, but I'm going to, it was Scottish Gas! And contacting agencies informing them of changes of address, which didn't always happen!
"My daughter had used Broughton Removals and highly recommended them. When I first made contact, Jo Munro detected my anxiety about moving home, being elderly and on my own. She immediately made me feel reassured and said it would suit me best to have her Dad come to my house to give an estimate. He came even though it was his day off! He too was reassuring and explained everything thoroughly and gave me good advice. I found everyone at Broughton Removals to be efficient and respectful. Every time I contacted them, I got through straight away, they were always helpful and they kept in touch.
"My top tip for moving home is to start decluttering as soon as possible. Keep a notebook to record all details of the house sale. Make out a list of who to contact for changes of address; tax, insurance, tv licence etc. You'd be surprised who you hadn't thought of.
"Jo was very supportive and made me feel so much better that I felt the need to send her one of the little bookmarks I'd been painting whilst shielding. She was delighted with it and keeps in touch to update me on which book she's using it for. Kindness begets kindness, giving is receiving."
You can find out more about the egg membership offers with Broughton Removals here.