View All Articles
Moving with the times
21st of July, 2023
---
Moving to a new home is undeniably nerve-wracking, it consistently appears on the list of the most stressful things that you will do in life and often goes hand-in-hand with other major life events, like a change of job or family circumstance. Choosing a removal company that can provide a personal touch can make the difference between a smooth transition and spending days tearing your hair out.
Jo Munro grew up in Edinburgh helping out her Dad, Sonny Munro, with the removal business he established in 1970 with a couple of 'old bangers' as removal vans. Today, Broughton Removals has 14 vans which are a common sight on the streets of Edinburgh. Now a Director of the business, Jo isn't afraid to admit that removals might not be the sexiest industry to be in, but her passion for it shines through as she chats to me about her valued customers.
"I hadn't always planned to go into the family business. I worked as a lawyer in London for 15 years and didn't move home until 2012. I was going through a divorce and had two young children, so I started out just working part-time at Broughton Removals, but its evolved naturally. When people call to book removals because they're going through a divorce, I always tell them that I've been through the same. It sometimes feels a bit like a counselling service! I love it, every day is different.
"We always take the view that we're not just moving people's possessions, we're moving a part of their family history. There are so many stories and so much emotion involved. For me, it's all about the people and the connections you make with them. We've been in business over 50 years and have moved generations of the same family."
Building relationships with customers is something that Broughton as a company have long excelled at. With 80% of their business coming from personal recommendations and repeat business there's certainly a bond that keeps people coming back. And Jo herself is always available for a chat or to put her customers at ease.
"Recently I chatted to an older lady over the phone who had never moved before, she was so worried that she didn't know what to do, but I told her we she had come to the right place and talked her through the process. When my Dad visited her home to give her an estimate, she commented on how nice the girl on the phone had been. Dad told her that I was his daughter and she gave him a bookmark she had made for me saying: 'Thank you for lifting my spirits'. I really love these interactions with our customers.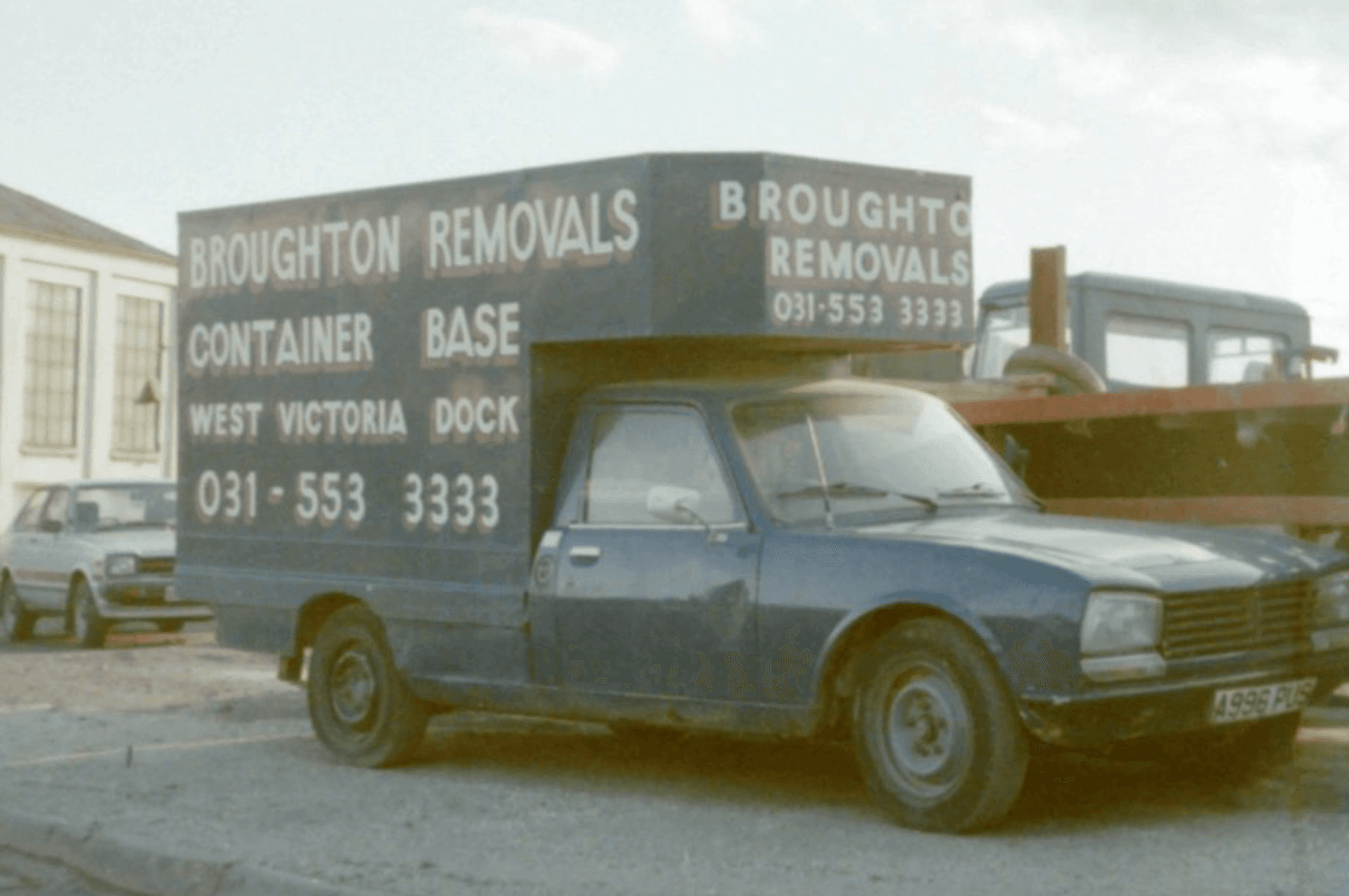 Broughton Removals is a true family firm, run by Jo and her younger brother Kris, their father Sonny is still involved in the business he created half a century ago and regularly works on providing estimates for customers. Working with family can be tricky, but Jo thinks that their family team work well together.
"The only issue is my Mum, she's always saying that she's 'sick of hearing about Broughton Removals', because my Dad and I chat about it all the time! The people who work with us are like an extended family, many of them have been with us for 20 years, people don't seem to leave often. I have three brothers who have all worked in the business at some point but it's my brother Kris and I who are the next generation seeking to drive the business forward. We work well as a team as we have a different but complementary skill set. My Dad always finds it funny that although he has three sons, it's his daughter who has become the face of Broughton Removals. Removals is still quite a male-dominated industry.
Last year Broughton Removals won the Scottish Family Business of the Year Award at the National Family Business Awards. It was an incredibly proud moment for Jo and her family.
"This award meant such a lot to us and was real recognition for all the hard work that our family and the wider team have put in over the years to help make the business the success that it is today."
Jo makes full use of Broughton's Leith-based storage facility and with two children aged 11-years-old and thirteen-years-old it gives her the space to keep lots of their things which otherwise would have taken up too much space and been thrown out. And who wouldn't like to have access to a storage facility to squirrel away their Christmas decorations at the end of each festive season?
"The market is changing and not everyone wants to buy and sell at the same time. Some people prefer to sell first, putting them in a better position to purchase a house as a cash buyer. And some just haven't found the right place yet. We also offer a decluttering service, so that if you want to put your house on the market you can have a crate of stuff taken away to give your home that show-home look. We do long and short-term storage which is a big part of the business now. We provide a full complement of services. We do the removals, but a lot of people will take our packing service as well, so you can have your whole house packed, or we can provide boxes for people to pack themselves."
Over the years Broughton Removals has been asked to move some really weird and wonderful things including a suit of Samurai armour, a life-sized gorilla, a chicken coop full of hens, a beautiful doll's house with working electric chandeliers and even a herd of elephants.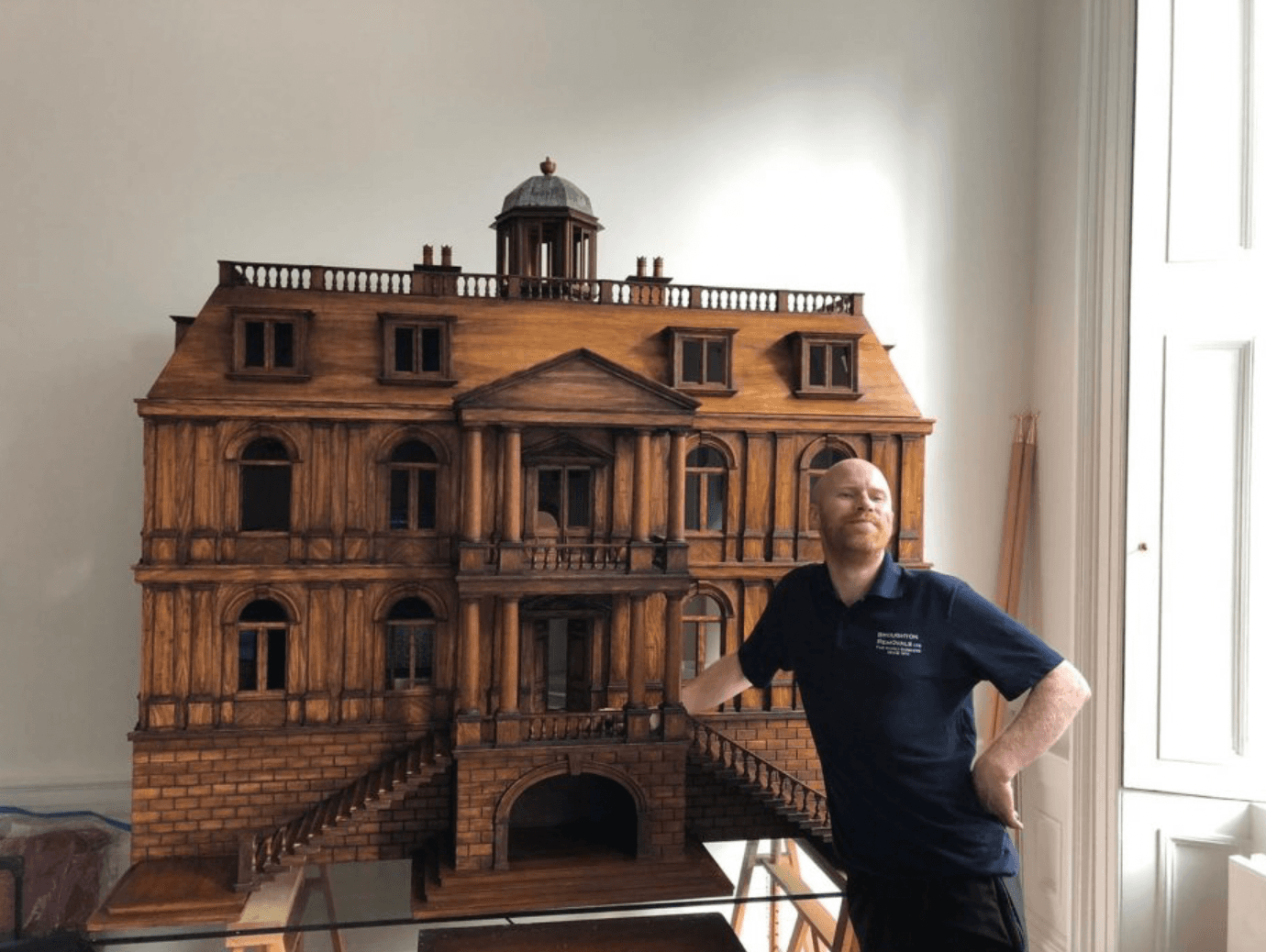 With a wealth of experience in the industry I couldn't resist asking Jo if she could share her top tips for a hassle-free house move with egg.
Make sure you book a pre-move visit with an estimator to offer advice before the big day and ensure you get an accurate quote.

Always ask for a written quotation ahead of your move.

Make sure your quote details the number of removal staff required to carry out your move.

Check that your possessions will be fully insured while in transit or storage.

Make sure that the size of van you require is adequate for all of your possessions.

Check the cost of packing materials, at Broughton Removals packing materials are included, but some companies don't include this in the moving cost.

If you require storage make sure you know where your possessions will be stored.

Make sure that the removal company you choose is industry accredited to ensure work will be carried out to a high standard.

Check when payment is expected to be made.

Ask about any after move collection service. We collect boxes free of charge and ensure they are recycled.
We are delighted to have Broughton Removals as an egg partner, find out more here.