Facilities for Storage in Edinburgh & Collection to Store
For your peace of mind our clean, purpose-built warehouse for storage in Edinburgh is in Leith, surrounded by a 10-foot security fence with 8 HD CCTV cameras covering all areas of our warehouse for storage in Edinburgh and yard 24 hours a day, 7 days a week. In addition to this we have a comprehensive fire and alarm system in operation. We also have stringent fire controls in place reinforced by a strict non-smoking policy on site.
For the very best storage in Edinburgh, give one of our team a call who will be happy to help you with any of your enquiries, or simply call down to our storage facility in Leith, all our facilities are specially designed to hold our containers to the highest standard. You may call in at any time to see for yourself how your possessions are being cared for – visit unannounced. We recommend you visit competitor's storage facilities; you will be amazed at the different standards within the removal industry and what some consider suitable storage facilities.
Are you considering looking for storage in Edinburgh? The Team at Broughton Removals pride themselves that your furniture and effects are carefully loaded directly into each container required and a detailed inventory will be taken. All loose items are blanket wrapped to protect them and all settees, armchairs and mattresses go into protective covers on the day of your removal.
Broughton Removals has the best storage in Edinburgh, our customers will recommend us to family, friends and work colleagues and our reputation and aim is to provide the best moving and storage experience for all our customers, no matter how big or small the move is.
Should you need to store your items we are able to offer you a variety of storage solutions, to suit both household and commercial goods. From single boxes to entire households or office content. Broughton Removals understand that office removals and storage require careful planning and preparation, whether you are contemplating off site record storage in Edinburgh, to free office space, reduce operating costs, save employee time, reduce the risk and increase the security on valuable records, we have the right storage to help you, and can tailor make packages to such individual needs.
Once the storage containers are sealed the container numbers are noted on the inventory and a copy given to you the customer. These containers are not reopened until they are redelivered to your new home at your request. Before departing our warehouse facilities your storage containers are loaded by forklift onto our purpose-built removal vehicles through side opening doors.
How Storage Works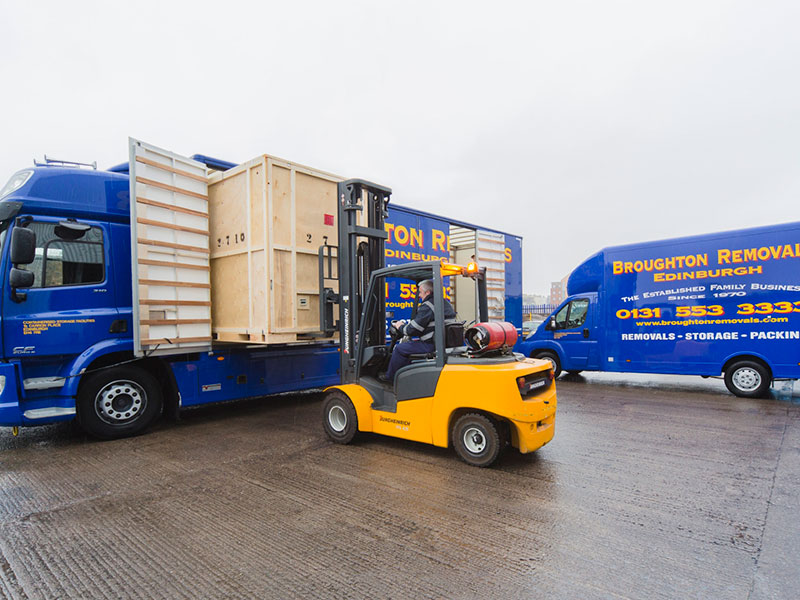 Truck is loaded with container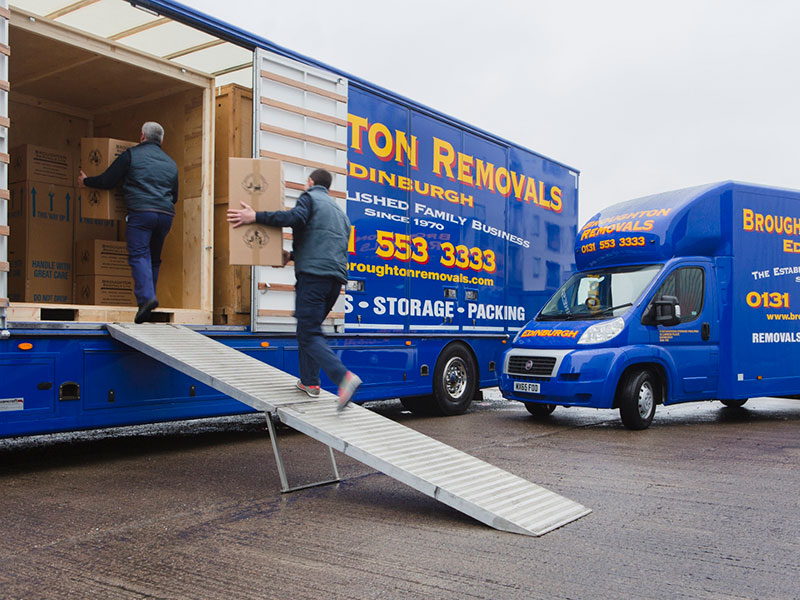 Container is packed at house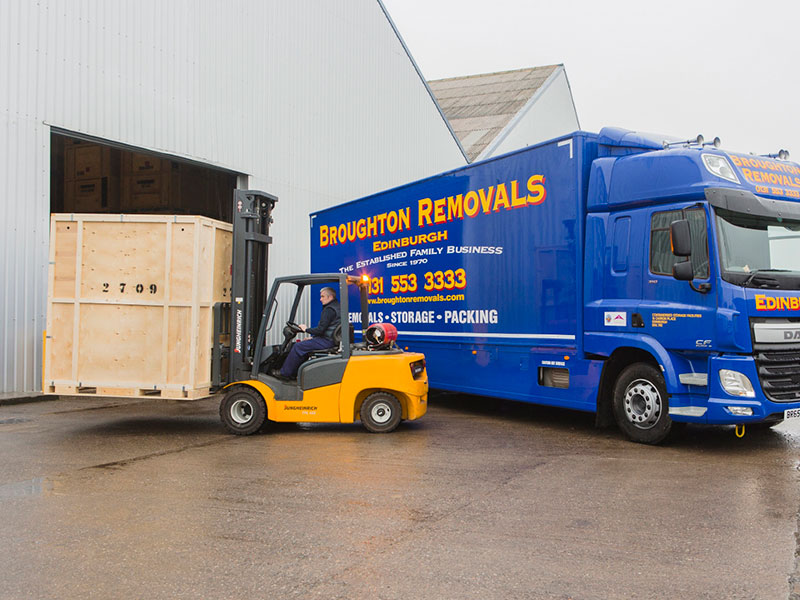 Full container is unloaded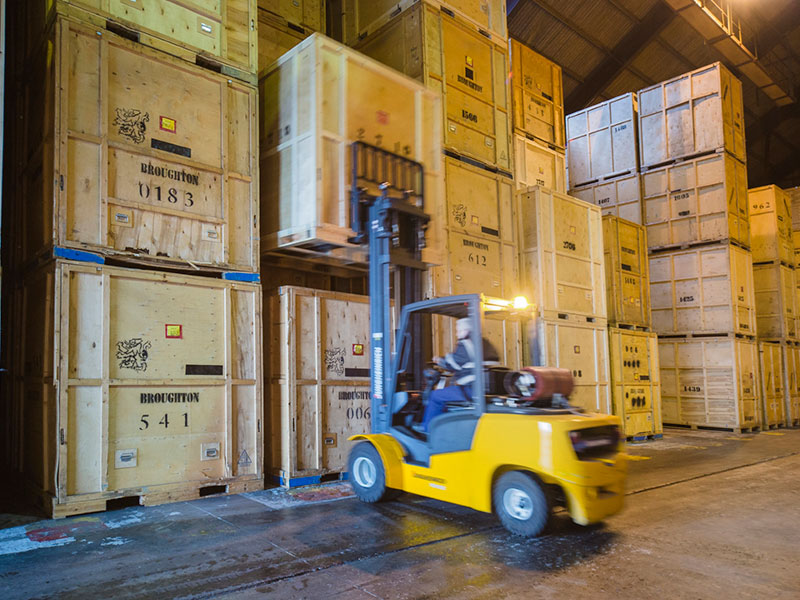 Container stored in warehouse